Ichabod has been trying to figure out a way to tell his fellow Witness that he is in love with her.
Knowing Abbie and all that she has been through, will she accept his love? Or push him away as she has done all others?
This is a one-shot, angsty, --heavy on smut and light on plot.
Enjoy!
GENRE: zombies, fan-fiction, TV
RATING: R

SUMMARY: Rick and Michonne hook up

est. reading time: 5 minutes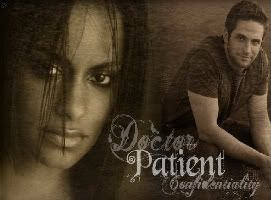 Dr. Lainey Winters agrees to take on Johnny Zacchara as a patient in order to save him from becoming his father. However, once Johnny begins to trust her dark family secrets are revealed and the line between doctor and patient is blurred. Will Lainey be able to keep sane and manage to save Johnny as well?
IRE
Scoville Scale
Each story have been assigned a corresponding number using the heat factor rating system below that will describe the sexual and explicit nature of the content within.
1. Pleasantly Pleasing: Contains no physical sex scenes. May contain teasing.
2. Fire and Ice: Contains physical sex scenes with very little graphic content.
3. Tastefully Wicked: Contains explicit physical sex scenes with very detailed graphic language.
4. Sinfully Satisfying: Contains physical lights-on sex scenes that are explicit, very detailed with graphic language. May contain light bondage, multiple partners, same sex and/or anal play.
5. Shameless Indulgence: May contain material that some readers may find disagreeable. May contain heavy bondage, same sex, graphic and explicit language, extreme details, anal play, and multiple partners. NO HOLDS BARRED!
Page 2